Community Archaeology
GMAAS is committed to making the information gathered from archaeological investigations publicly accessible, as advised in the National Planning Policy Framework, and is constantly seeking ways to ensure that local communities can find out about the archaeology being undertaken in their locality. This can range from holding a public open day at the end of an excavation, to setting up an information board within the new development to commemorate the site's heritage. The Greater Manchester's Past Revealed series of booklets enables the results of archaeological investigations, and their wider context, to be published in a well-illustrated, easy-to-read format.
GMAAS has also promoted direct community involvement with commercial excavations where it is appropriate.
One example is the large-scale excavation of workers' housing on Chapel Street in Salford, involving members of the Greater Manchester Archaeology Federation and local community volunteers.
Another example was using the specialist knowledge of members of the Manchester Region Industrial Archaeology Society in helping a professional archaeology team excavate the complex 19th-century industrial remains of the Ashbury's Carriage & Iron Works in Gorton, east Manchester.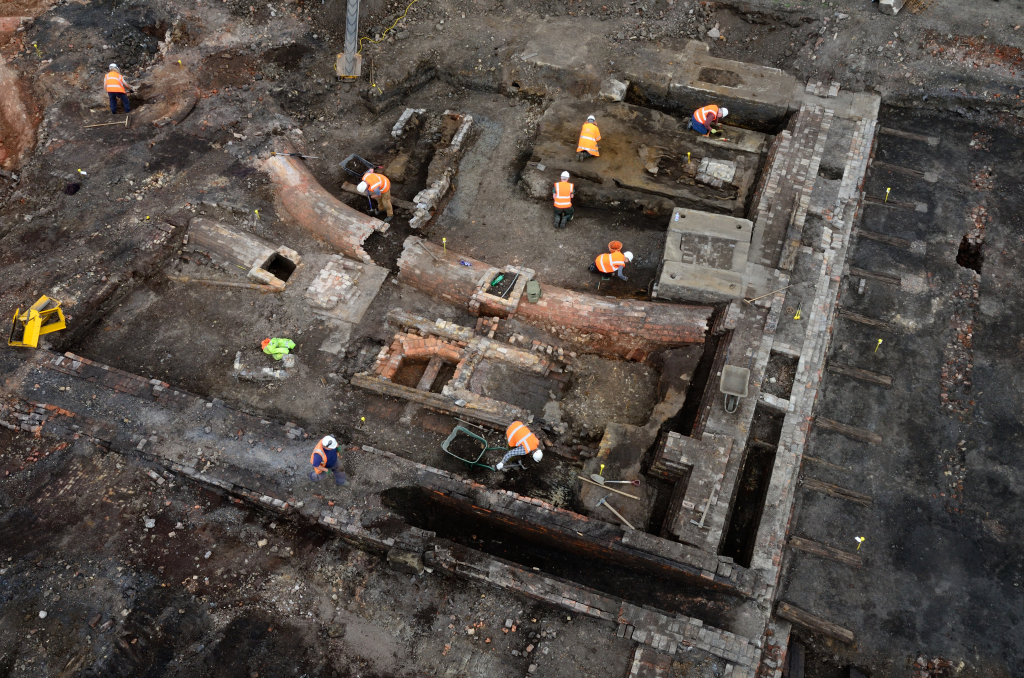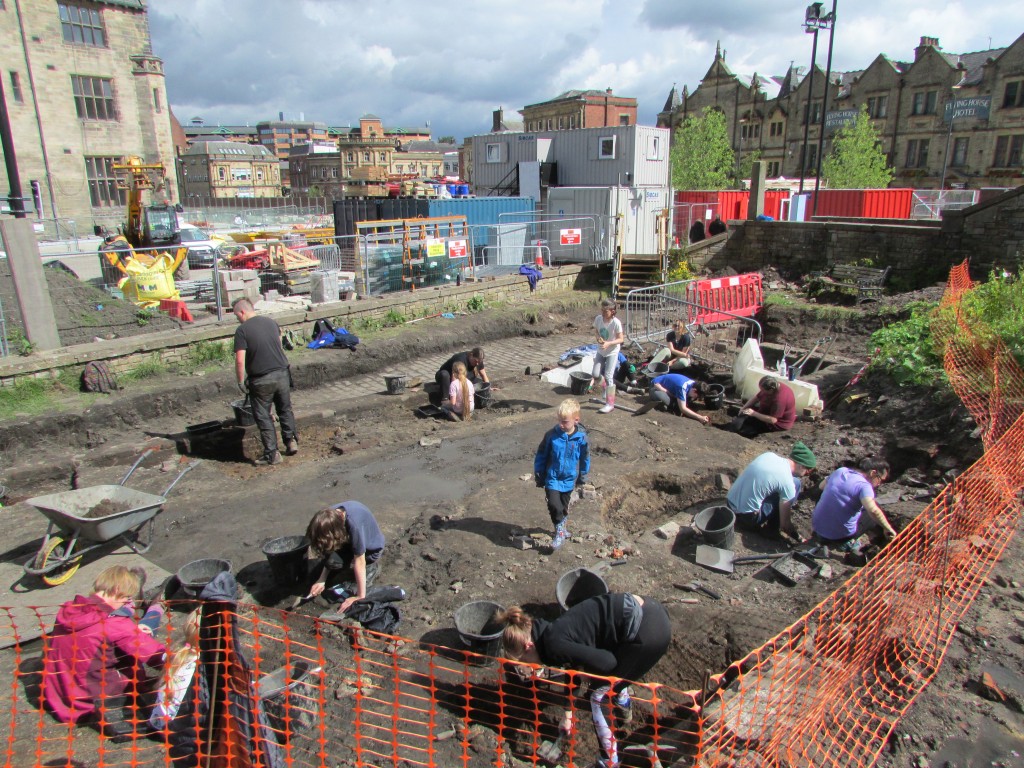 GMAAS also engages with the Greater Manchester community by organising conferences such as the Greater Manchester Archaeology Day, giving talks, and taking the HER to public open days. There have been several successful Heritage Lottery Funded (HLF) community archaeology projects in recent years; GMAAS provide advice and support to these schemes which promote engagement with Greater Manchester's wonderful heritage.
GMAAS assisted Bury MBC in developing a HLF scheme to investigate, consolidate, interpret and present the medieval remains at Radcliffe Tower, and to Stockport MBC in supporting a project to celebrate the late 18th-century industrialist Samuel Oldknow's heritage in Marple and Mellor. In 2021, GMAAS helped the Rochdale Development Agency to initiate the hugely successful three-week community-led excavation of Town Hall Square in Rochdale, as featured in an episode of BBC Four's Digging for Britain. Building on the success of that project, GMAAS delivered a second community excavation on the Broadfield Park Slopes in Rochdale in 2023 on behalf of the Rochdale Development Agency
Greater Manchester Archaeology Day
The annual Archaeology Day is for practitioners, professionals and especially members of the public and includes talks on highlights from a wide range of archaeological projects undertaken in Greater Manchester over the last year. It provides an opportunity to meet and talk with academics, professionals, and volunteers involved in uncovering the region's rich past, and has become a key fixture in the region's archaeology calendar.
The annual event is held in the Peel Building at the University of Salford on the last Saturday of each November, and is run jointly by staff from the Centre for Applied Archaeology and by members of the Greater Manchester Archaeology Federation.
Greater Manchester Archaeology Federation
The Greater Manchester Archaeology Federation is a loose grouping of local archaeology and heritage groups working within the city region and adjacent counties. Launched in November 2008, the Federation aims to promote co-operation amongst the voluntary and professional archaeology sectors in Greater Manchester. Federation members meet quarterly, share equipment and members, support the annual Greater Manchester Archaeology Day and publish an occasional newsletter. Copies of the newsletters can be downloaded via the links at the bottom of this page.
The work of the societies provides a crucial balance to the 'skewed' distribution of commercial archaeology, as it often takes places in area of green belt or public space where development is not permitted. This allows for a more rounded understanding of the archaeological resource and research agendas across Greater Manchester. Federation members also provide a pool of experienced volunteer archaeologists who help raise standards on society excavations and surveys.
The Federation expanded their remit in 2017 with the first Greater Manchester Archaeology Festival (GMAF), with further festival events following in June 2018 and June 2019. The COVID-19 pandemic led GMAF for 2020 being hosted online. Details are available here.
The Federation is supported by the Centre for Applied Archaeology at the University of Salford, the Greater Manchester Archaeological Advisory Service, and Manchester Museum.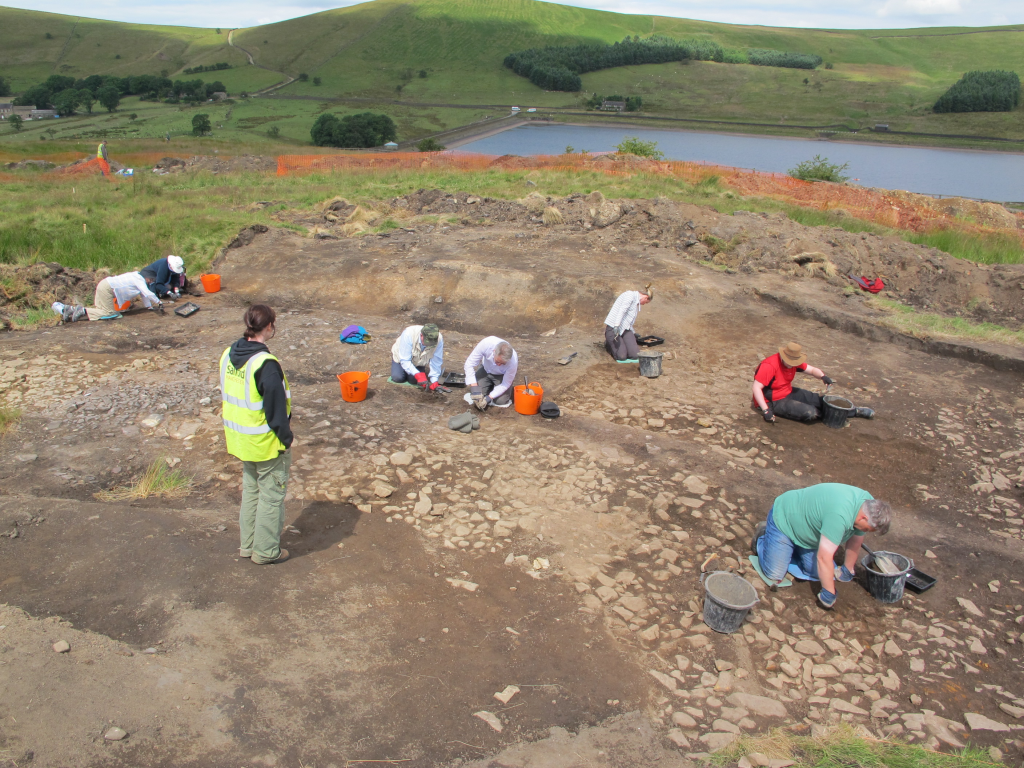 The following local archaeology and heritage groups are members of the Federation:
Darwen Local History Society
Greater Manchester Graffiti Project
Holcombe Moor Heritage Group – an independent organisation dedicated to researching, documenting and communicating the history of Holcombe Moor, situated to the north of Bury. Each year we run an archaeological excavation, each winter we hold a series of public talks with invited external speakers, and we conduct ongoing research in various libraries, archives and depositories, all of which contribute to our overall aim.
Moston Archaeology Group
Peel Tower Research Group
South Manchester Archaeological Research Team (SMART) – a local amateur archaeology group, with a mix of ex and current professionals, enthusiasts, local historians and beginners, of varying ages. We have had several very successful community excavations and have carried out a number of test pit investigations and archaeological surveys in and around the south Manchester area. We are based in Cheadle and undertake excavations, archaeological surveys, historical research, site visits and hold monthly talks and meetings.
Wilmslow Community Archaeology
The Greater Manchester Archaeology Federation newsletters since 2012 can be accessed via the following links:
Information and contact details for local groups and societies in the wider region can be found on the Council for British Archaeology North West website.