Local Heritage Listing Campaign
Background to Local Listing
In October 2019, the Ministry of Housing, Communities & Local Government (MHCLG) announced the most ambitious local heritage campaign for decades. This is intended to encourage communities to nominate historic buildings and other heritage assets which they value most for inclusion in their council's Local List, helping to protect them through the planning system. An overarching aim of the campaign, as stated by MHCLG, is to significantly increase the number of historic buildings that are protected from development.
The process of listing England's most special and distinctive historic buildings and structures, both nationally and locally, began after the Second World War and has ensured that some have been protected, but the process was never completed and many buildings that are important locally have gone unrecognised and are not protected from development.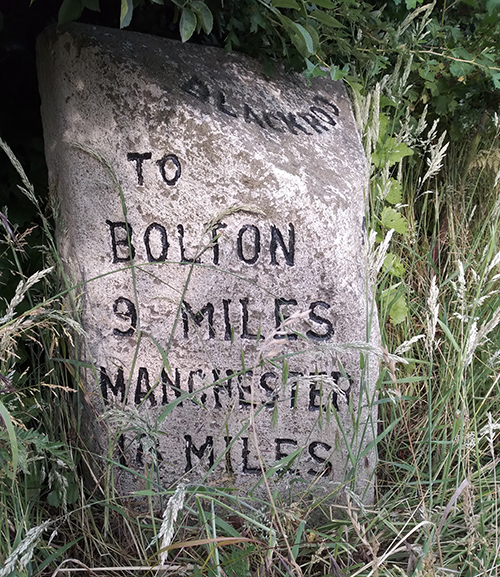 The national listing process provides statutory protection to around 500,000 buildings across England. This national list is maintained by Historic England. Where buildings are included on Local Lists (as non-designated heritage assets), they are also better protected from development under the planning system. Local Lists are the domain of local planning authorities, yet only around 50% of authorities in England have such lists and where they do, they are often out of date and incomplete. Addressing this shortfall has been the driving force behind funding the current Local Heritage Listing Campaign. In Greater Manchester, the only districts that have completed a Local Heritage List to date are Stockport and Salford.
In total, 22 counties across England were awarded funding from MHCLG in 2021 to implement a Local Heritage Listing Project, and Greater Manchester was one of the counties that submitted a successful proposal. The Greater Manchester Local Heritage Listing Project is being facilitated by the Greater Manchester Archaeological Advisory Service (GMAAS), working in partnership with the district authorities, the Greater Manchester Combined Authority (GMCA) and, crucially, a wide range of local community and heritage groups. The principal aim is to identify and recognise historic buildings, landscapes and structures that make a significant contribution to the character and local distinctiveness of an area and enable district authorities to development Local Lists. These sites are considered by local communities to be of importance but do not currently benefit from any form of designation. In the first instance, the Greater Manchester Local Heritage Listing Project will be focussed on the local authority districts of Bolton, Oldham and Trafford, and it is envisaged that this will culminate in the creation of a Local List for each authority.
In order to make the most of this unique opportunity, GMAAS and the local authority districts of Bolton, Oldham and Trafford are seeking to engage members of local communities to give their opinions and nominate heritage assets in these three districts, so cherished sites can be given greater consideration in the planning system.
What is Local Listing and why does it matter?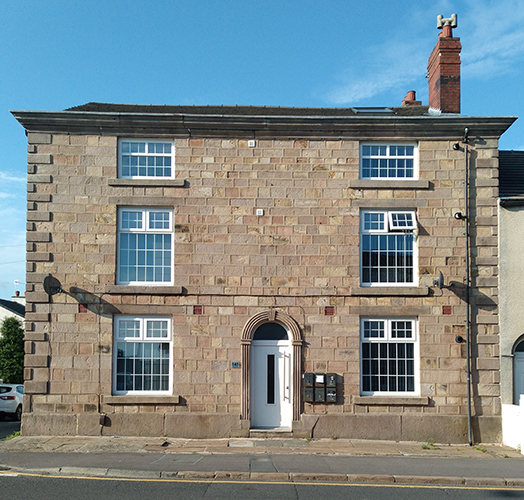 Local Listing aims to celebrate local distinctiveness and help to protect the character of individual areas. Assets that are important to a local community can be nominated by that community and assessed by the council for addition to the Local List. Sites that are locally listed cover a wide range of heritage assets, from historic buildings and structures to landscapes, street furniture and historic sites.
Local listing is not a legislative control and does not determine the need for planning permission. However, when planning permission is required the local authority will consider the 'special interest' of a locally listed heritage asset, and aim to retain and protect that special interest.
How do I get Involved?
A web-based platform is being developed by Exegesis, and will be launched in early August 2021. The website will enable local communities and individuals to nominate heritage assets in their area via submission of a short justification and an accompanying image. Once signed up, registered public participants will be able create new candidate sites, including map location where possible, justification in line with the agreed criteria (published on the web-based platform), and supporting images and documents. Participants will also be able to comment on other candidate sites, and view the feedback from project staff on submitted entries.
If you want to get involved and nominate a place that is significant to you or your local community, please follow this link. This will take you to the Local Heritage Listing Platform website where you will be able to register, upload a picture and fill in a nomination form for your chosen site.